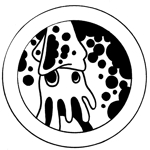 "Thursday, Big Spring, Texas"
It was Thursday, and the barroom was dark and cool and sailed toward the weekend with the companionable hum of low voices and a slide guitar on the jukebox. And then there was a flash, a quick sharp bright light overwhelming one end of the building as if someone had fired off a flash camera.
Read the flash fiction piece at Poor Mojo's Almanac(k)
at this link.